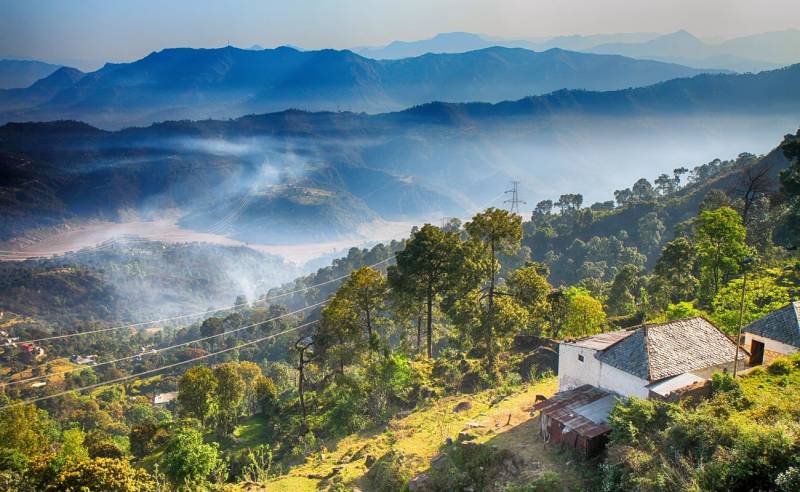 The tedious routine of everyday urban life has a negative impact on our mental and physical health which inspires us to find some spiritual healing by connecting with our mother nature. Kasol is the ideal place for us for relaxing and rejuvenating ourselves on the lap of nature. Notably in the district of Kullu, Himachal Pradesh, Kasol is the most attractive tourist destination in the Northern part of India. Kasol lies on the bank of the gorgeous River Parvati and popular for its scenic beauty and growing tourism. The place is the Himalayan hotspot for adventure lovers and acts as a base for nearby treks to Malana and Kheerganga. The place is known to be the Mini Israel of India due to the presence of a high percentage of Israeli tourists here.

Why Kasol is one of the popular tourist destinations in India?

With scenic treks, pristine beauty, green slopes, majestic waterfall, high altitude meadows, and natural hot springs, Kasol is the perfect place to unwind after a break from the boring weekday life. Kasol is considered to be a heaven for nature adventure and spiritual enthusiasts for many travelers across the globe. With the bizarre hill town features, abundant natural beauty, tranquil surroundings, peaceful environment, Kasol is a perfect place that attracts tourists all over the world. The place is also a base to various thrilling trekking trails. With the carefully designed tour package for Kasol, travelers can enjoy the ethereal beauty of Kasol collect memories to treasure for a lifetime.

Best places to visit in Kasol: -

• Manala village
• Kheerganga Peak
• Tosh Village
• Tirthan Valley
• Parvati River
• Manikaran Sahib


Trekking and Camping in Kasol
: -

As considered to be one of the most scenic places in the Himalayas, Kasol is the place that takes the travelers to some of the mesmerizing scenes of the green-clad Himalayas of Himachal Pradesh. A Kasol camping adventure is something that travelers will not forget easily, especially with the rejuvenating experience of camping under the stars and near a river, beside a campfire. The best place for camping in Kasol is Bhuntar on Manikaran road. One can experience fun and excitement by going for the nature walk in this hilly heaven. Kheerganga, Tosh, and Malana are the places that are ideal for trekking in the beautiful land of Kasol. These places are known for the easiest treks. Travelers can relax and rejuvenate in the hot water springs that originated at the top of the hills.

The picturesque scenery surrounded by coniferous forests and crystal clear river streams flowing through the valley make Kasol a serene place and a hub for backpackers, nature lovers, and trekkers. There are many tour packages crafted by established tour operators or travel agencies to make your Kasol trip more memorable by ensuring value for your money. The tour packages for Kasol offer you the perfect opportunity to taste the thrill and indulge in an adventure with your loved ones. From witnessing waterfalls to trekking and camping, a customized tour package for Kasol offers everything you need for a refreshing vacation. With a customizable Kasol tour itinerary, travelers can make their holiday as unique as they wish.

The travel agencies with their customized tour packages for Kasol cover all the best attractions of the place and make the trip hassle-free for the travelers. Book the best tour package for Kasol provided by a best tour operator or travel agency with an open mind to experience some blissful moments and meet some good souls during this passage of life.
This entry was posted on May, 27, 2019 at 17 : 20 pm and is filed under Kasol Tour Package. You can follow any responses to this entry through the RSS 2.0 feed. You can leave a response from your own site.